Pagoda Scotland Limited, owned and managed by Alan Gordon, is a leading source of information related to Scotch Whisky.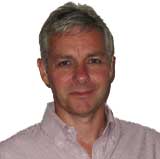 Alan Gordon, Managing Director, Pagoda Scotland

Pagoda created the original Scotch Whisky website - ScotchWhisky.net - in 1999 and it has been a valuable source of information for all things Scotch Whisky related since it was founded.

So whether you're a whisky novice, a connoisseur of uisge beatha (The Water of Life) or you work in the Scotch Whisky industry, we are sure that you will find plenty of useful information amongst our 1000+ pages.
As part of its objective to provide the most comprehensive, accurate and "up to date" information regarding Scotch Whisky and the Scotch Whisky industry, Pagoda Scotland has also been involved with The Scotch Whisky Industry Review since 2007 and assumed responsibility for its compilation and publication in 2013.