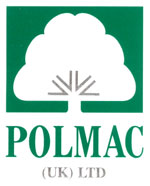 Polmac (UK) Ltd
3 The Briars, High Wycombe, Bucks. HP11 1ED. England
Tel: +44 (0)1494 533857 Fax: +44 (0)1494 533857
www.polmacuk.com E-mail: polmacuk@aol.com
WHISKY BOXES
Polmac (UK) Ltd supplies wood whisky boxes for premium quality whisky in standard and non-standard bottles, including miniatures and whisky gift sets, for special occasions. They are custom made to order, which means you can design your own whisky boxes to suit your exact requirements, at no extra cost.
Alternatively, we can help you to design your own whisky boxes, using our specialised knowledge and expertise, to maximise your company branding and product sales.
WHISKY BOX STYLES
Polmac whisky boxes are supplied in a wide range of styles and finishes, including clear lacquer finishes to bring out the natural warmth and beauty of wood, stunning natural wood and colour stain finishes and vibrant block colours, to provide unique and visually appealing effects.
WHISKY BOX FINISHES
Polmac whisky boxes can be supplied as economy boxes, with wood wool packing, or for a more up-market design and finish, with internal restraining collars, or beautiful, internal silk, flock and hessian fabric linings.
They can also be supplied with engraved, polished metal plates and printed logos or text, if a more personalised, or branded finish is required.