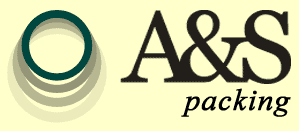 A & S Packing
Block 15, Vale of Leven Industrial Estate, Dumbarton G82 3PD
Tel: +44 (0)1389 768660 Fax: +44 (0)1389 768644
www.aspacking.co.uk E-mail: asscotlandltd@aol.com
A & S Packing was founded in 1989 and is now a multi site operation, supplying inspection, sleeving and contract packing services nationwide from its depots in South Yorkshire and Dumbarton, Scotland.
Having earned an excellent reputation throughout the inspection, sleeving and contract packing industries the company strives to maintain, enhance and expand the excellent services it offers. With excellent knowledge, experience and understanding of customers needs, the company is a leader in its field of expertise..
Services:

Quality Inspection
Repacking
Shrink-sleeving
Bulk decanting
Twin Packing
Multi-packing
Presentation packing
Rainbow packing
L-sealing
Case erection/packing
Tray less packing

Shrink wrapping
Originated shrink wrapping
Cold End Coating
Ink jet coding
De-sleeving
De-canting
Compression strapping
Labelling
De-labelling
Line Support
Quality Assurance

With accreditation to the British Standards Institute ISO9001:2000 the company can offer an assurance of the quality of the finished product of any contract packing project. With excellent record keeping and paperwork retention full traceability on any product is assured.
Her Majesty's Customs & Excise Approval

A & S Packing has two of its premises approved by Her Majesty's Customs & Excise as Trade Facility Warehouses. This approval allows contract packing processes on goods that are in a Duty Suspended status. The company has carried out numerous contract packing operations on duty suspended goods for various blue chip companies. These include long standing brands and also product launches of new brands.
Workforce
All employees of A & S Packing are employed on a permanent basis by the company to ensure the consistency and quality of service that we supply to our customers.
With the benefit of three depots throughout the United Kingdom we are able to offer line support staff from the nearest location to the customer premises thus cutting down on the costs involved. We also have the capability of dealing with large or time sensitive work by utilizing our workforce between the three depots or operating twenty four hours a day seven days a week.
General Enquiries
A & S Packing would welcome any enquiry regarding inspection, sleeving or contract packing projects and will treat all enquiries with the importance and discretion assured to all customers.
A & S Packing Scotland Ltd.
Tel: +44 (0)1389 768660
Fax: +44 (0)1389 768644
E-mail: asscotlandltd@aol.com
A&S Packing (Scotland) Ltd.
Block 15 Vale of Leven Industrial Estate, Dumbarton, Scotland G82 3PD
A&S Packing (Yorks) Ltd. Head Office:
Unit 19 Commercial Road, Goldthorpe Industrial Estate, Goldthorpe, Rotherham, South Yorkshire, England S63 9BL