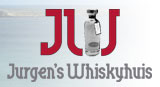 Jurgen's Whiskyhuis
Gaverland 70, 9620 Zottegem (Oost-Vlaanderen)
Tel. +32 (0) 9 336 51 06 (after 18h) Gsm +32 (0) 497 25 96 93
E-mail: info@whiskyhuis.be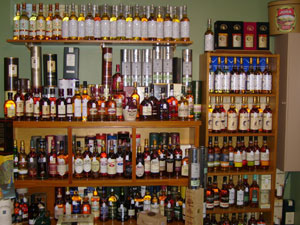 Jurgen's Whiskyhuis is situated in one of the smallest countries of Europe, Belgium. But that doesn't mean that we are also little.
In our shop we have more than 600 whiskies in stock, but when you'll visit our web shop at www.whiskyhuis.be/catalog/koopjeshoek.php , you will see that we have almost 3000 sorts of whisky available, from Single Malt over Vatted Malt, Grain till Blended Whiskies
Jurgen, shopkeeper of Jurgen' Whiskyhuis, started as collector of everything that concerned Whisky. The shop is an extension of his hobby.
At our place you can come visit us for tasting and buying whisky or asking information.
We organise tasting, several time a year or on request.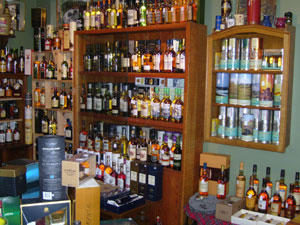 So come on and take a look at www.whiskyhuis.be and be amazed of what whisky is all about.
Jurgen's Whiskyhuis is a retailer of Market House bottlings as well as Independent bottlings such as Adelphi, Berry Bros, Blackadder, Cadenhead, Chieftain's, Compass Box, David Stirk, Dewar Rattray, Douglas Laing, Dun Bheagan, Duncan Taylor, Gordon & MacPhail, Helen Arthur, High Spirits, Jack Wieber's, John Milroy Selection, Mackillop's Choice, La Maison du Whisky, Murray McDavid, Samaroli, Signatory Vintage, Taste Still, The Clydesdale, The Nectar (Daily Dram), The Single Malts Of Scotland, The Ultimate, The Whisky Fair, United Distillers Vintners, Van Wees, Whisky Galore, Whyte & Mackay.