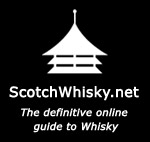 FREE WHISKY MAP OFFER
Sign up to our free newsletter and "facts & tips" emails below and INSTANTLY receive your FREE "Scotch Whisky Distilleries map".




Scotch Whisky Retailers Around The World
The Wee Dram
- Bakewell's Specialist Whisky Shop -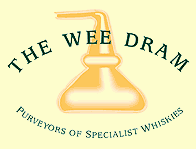 The Wee Dram, 5 Portland Square, Bakewell, Derbyshire, England, DE45 1HA
Tel: 01629 812235 | Fax: 01629 814210
Website: www.weedram.co.uk | E-mail: info@weedram.co.uk


The Wee Dram is an exclusive, independent whisky shop and mail order retailer, based in Bakewell, Derbyshire, in the heart of the Peak District National Park.

The Wee Dram was founded in 1998 by Adrian and Alison Murray. The couple believed that it was a great shame that so many of the great whiskies of Scotland, and the rest of the world, were not available in the heart of England, so went about solving the problem. The shop now holds around 600 different whiskies.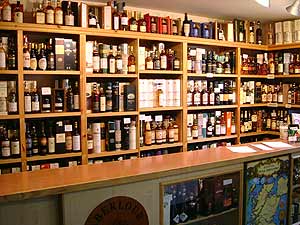 The Wee Dram is all about whisky – only selling whisky and whisky associated products. The staff are friendly and knowledgeable and very passionate about whisky. They consider their work like missionaries – bringing greater variety to the whisky lovers in the heart of England.

The Wee Dram also holds monthly tasting evenings at a local hotel, sometimes with a guest speaker, others with their own staff. There is usually a theme to the evenings and these range from an Islay Tasting with all eight whiskies from that magical isle, to an Al Fresco Summer tasting, to Bourbon 4th July and Blind tasting events.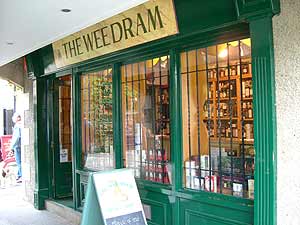 The town of Bakewell is an idyllic setting for such a unique shop. Many of the shops' regular customers make a day of it – looking round the other specialist shops in the town, taking in the gorgeous countryside and visiting the nearby Chatsworth and Haddon Hall Estates.




The Wee Dram
5 Portland Square
Bakewell,
Derbyshire,
England
DE45 1HA



All Images and Information Copyright to www.scotchwhisky.net The Definitive Online Guide to Scotch Whisky.