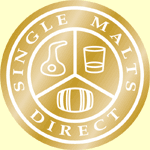 Single Malts Direct
36 Gordon Street, Huntly. AB54 8EQ Scotland
Tel: +44 (0)845 6066145 Fax: +44 (0)1466 794992
www.singlemaltsdirect.com E-mail: sales@singlemaltsdirect.com
Single Malts Direct specialises in the supply of single malt scotch whisky providing one of the most extensive ranges available. This includes both distillery and "independent" bottlings together with some very interesting scotch whisky collectibles.
We are focused on providing the best of Scotland's single malt scotch whiskies directly to our customers at the MOST COMPETITIVE PRICES available anywhere in the world!