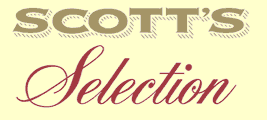 Speyside Distillery Co. Ltd, Duchess Road, Rutherglen, Glasgow, G73 1AU
Tel: 0141 647 4464 | Fax: 0141 647 0181
info@speysidedistillery.co.uk

Scott's Selection is a selection of the rarest single malt Scotch whiskies from Scotland's best distilleries. Robert Scott, former Master Distiller at The Speyside Distillery, has over fifty years of experience in distilling fine malt whiskies. He has chosen a variety of his favorite single malt whiskies from each of Scotland's three different distilling areas: the Highlands, the Lowlands, and Islay. In selecting each barrel, Robert sought out the best offerings from every distillery with the objective of bottling superior malts with an optimum level of aging.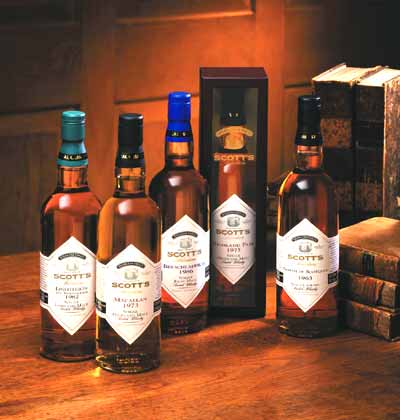 Two factors make Scott's Selection whiskies especially unique. The first is that they are bottled at cask strength, therefore they are not diluted with the addition of water. This ensures that the distillery's distinct qualities will be captured, and not diluted or distorted. The second is that Scott's Selection whiskies are not chill-filtered, which would remove some inherent characteristics of the whisky. In addition, the strictest quality controls are followed during bottling to ensure that the malts are maintained as close as possible to their natural state in the cask. Each time you open a bottle of Scott's Selection, you can be assured that you are experiencing a genuine sample of Scotland's finest Scotch whisky.